Body Glow Butter Trio
$

15.00 Sold Out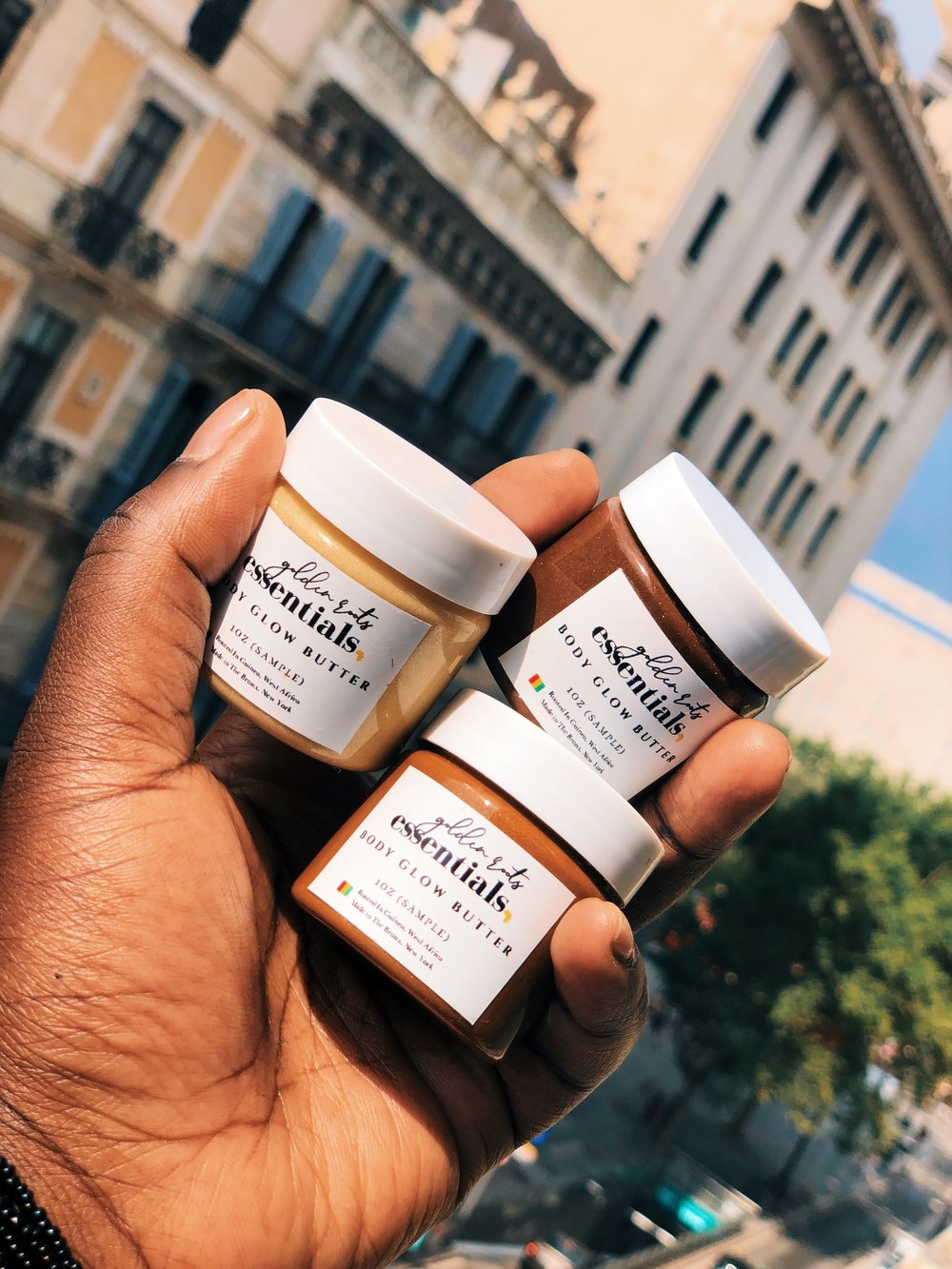 What's a better way to find your favorite Body Glow Butter than trying all three! Divinely made with the finest ingredients to match your inner beauty our Body Glow Butter, is the game changer you need in your life. This trio is an introduction to the glow that is to come! Unlike regular lotion, this body butter is dense with ultra moisturizing butters and oils, that'll leave your skin looking and feeling fully nourished. It's opaque but fluffy, light weight formula will give you the ultimate moisturizing experience without the extra greasiness. Infused with natural earth minerals, this plant based product, will not only penetrate your skin, but will literally have you glowing inside out. Not to mention the blend of essential oils will also have you smelling like the natural goddess you are!
This bundle includes three (3) 1oz jars of all Body Glow Butter shades
Golden Girl
Bronzed Goddess
Iccy Kween
Currently only available for preorder. Item will on ship 7/27
Ingredients: Organic Shea Butter, Organic Extra Virgin Olive Oil, Organic Coconut Oil, Sweet Almond Oil, Mica, and Cocoa fragrance oil.
All ingredients are naturally sourced and cruelty-free (not tested on animals.) This product does not contain any artificial preservatives or parabens.
*Shelf Life: Once the product is opened it can last 7-10 months. Due natural state of this product, we recommend storing it in a cool and dry location.
*Usage: Product is best used directly after shower. Color may transfer when wearing lighter clothes. To avoid this we recommend using small amounts of the product, as a little goes a long way. Also allow product to seep in skin before directly applying on any clothes.
Share